I was going through my junk email folder this weekend and I found a link to a video that a director had sent me. It's a short video for a training class that uses two instrumental tracks from my 2nd CD, One-Way Ticket. The clip opens with the instrumental version of my song Motha Funky. It concludes with the instrumental version of Alright To Drive. Check it out: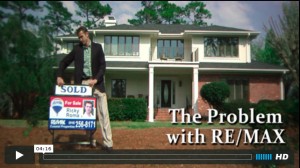 http://corporatainment.com/2164709.htm
Note: I'm amazed by how well Motha Funky works…I had reservations about even pitching the instrumental version of that track…mainly because the music has so many stops and starts…and I thought that stops and starts would not work well with a filmed scene. As it turns out, that is the thing that makes that part of the video clip so cool. (Ok, I know I'm biased…) Please let me know what you think.
P.S. If you want to use my music in your videos, you can do so for FREE as long as you aren't making money on the video. (I offer my "free-ness" this under a Creative Commons license.) You can purchase a copy of my CDs here, and you can get a copy of my instrumental CD here. Once you have the music, you are welcome to use it in any of your non-commercial productions. If you intend to make money on your tv/film/video production (like the above clip), simply contact me and we can work out a deal…and I can guide you through the process if you haven't done it before.