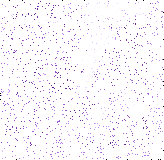 The Smashing of Pictures CD
Only $10.97!!!!
The Smashing of Pictures is my debut CD. It's a collection of funk and roll songs on which I composed, produced, and performed every instrument. The CD is a concept album of sorts--it starts with the words "Love Me" and ends with the words "I love you." It's sort of a coming-of-age-via-a-bad-breakup thing...
The songs on this CD are pretty varied: there's a spoken word song, a Beatlesque song, some Jimi Hendrix-style guitar work, some Red Hot Chili Peppers sounding stuff, a Prince-ish tune or two, etc. I grew up listening to classic rock radio (Beatles, Jimi Hendrix, Led Zeppelin) and funk (Prince, James Brown and Parliament)...in addition to the pop and hip hop that blares at us through our radios. On this CD, wear my influences on my sleeve. It's not that it sounds like I'm copying them...it sounds more like I dehydrated them, poured the powder into a pot, added some chicken grease, mixed in some angst, and sopped it up with some cornbread. I call it funk-and-roll...most people call it alternative.
Song List

Stream

MP3

Modest Appeal

Buy the CD now!
The Thing U Love (full song)
Oh! Yoko/Dear John
Common Ground

Getting Stronger

A Faster Bullet
The Smashing of Pictures (full song)
All Over You (full song)
No Passing Thing
A Faster Bullet (Reprise)
Daily Bread
Been My Baby