David Bowie Home
David Bowie Biography
David Bowie Discography
David Bowie Song Lyrics
David Bowie Songwriting
David Bowie Store
David Bowie Links
For more information
David Bowie
I grew up listening to classic rock. In my small Eastern NC hometown of Kinston, the classic rock station was the only station we had to listen to--that is, unless you were into country or Christian music...which I wasn't. David Bowie was part of that strange soundscape that included mostly English bands like the Beatles, the Rolling Stones, Pink Floyd, Ledd Zepelin, the Who, etc. I knew lots of David Bowie songs just by osmosis.
It wasn't until I began putting out my original songs on CD that I began to realize that I sounded a bit like early Bowie. Nearly every review I've had of my new CD One-Way Ticket alludes to it, so I've got to admit it's there...but I'm not sure how it happened. Maybe it's my love of the Beatles, mixed with my quirky sense of humor...maybe it's my alternative attitude that wraps itself around the characters in my songs...I dunno...I'll have to do some thinking on that...
Whatever the case, I've created this site in hopes that I can meet you fellow David Bowie fans who can try out a few of my songs that sound like David Bowie to see if you agree. If nothing else, I hope you find this site helpful.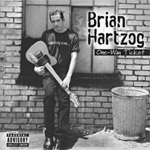 Like the David Bowie?
Check out these songs!